About Us
 A STORY OF FRESHNESS
Sick of all the chemicals and low-quality ingredients, WELL we're here to help you convert over to Natural handmade products.
Our skin is the largest organ on our body that we showcase to the world, and it absorbs everything we put on it. Commercial soaps are filled with detergents, chemicals, fillers and more. These ingredients aren't good for your skin; they can cause irritation and trigger allergies. So, we went on a mission to ethically source only the finest ingredients to formulate products that'll help give your body essential vitamins and minerals for my family and everyone else.
​ The pampering never ends! We have something for everyone! I guarantee, you will find something for yourself as well as great gifts for everyone! We want you to love your bathing and skin-care experiences!
~Our Commitment~
​CRUELTY FREE (We only test on humans)
FREE of harsh and abrasive chemicals
Sustainably Sourced
Made Proudly in the USA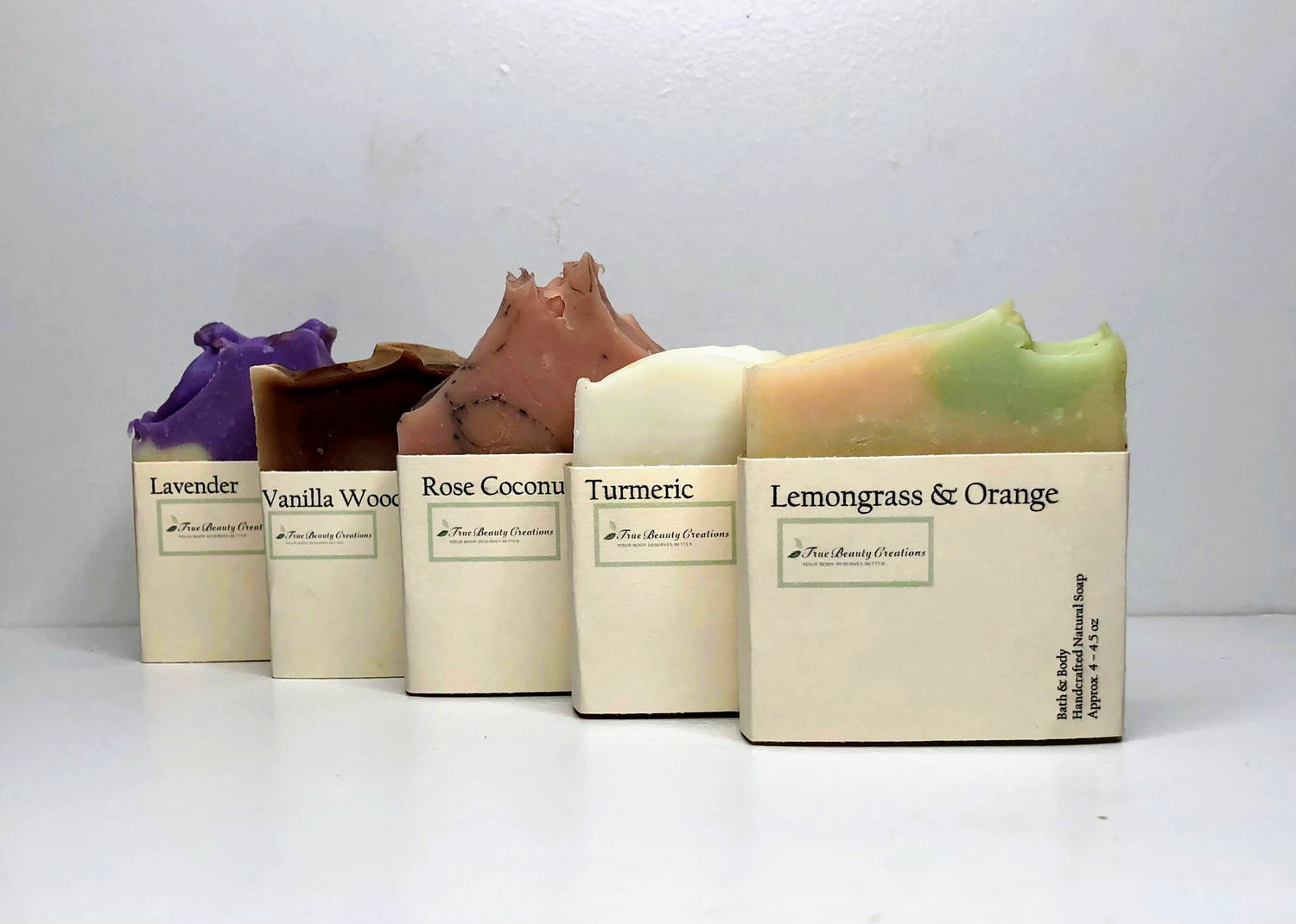 We handcraft our products in what we call our "Soap Kitchen" stocked up with natural herbs, colorants, butters, skin-loving oils and much, much more. Handmade in small batches the old fashion way, which takes some time and cost a little more (we do not use pre-made bases) it's all made from scratch from specially chosen ingredients. We've created the perfect blend to soothe, moisturize and condition your skin. Once our soaps are made, we let them sit and cure for a minimum of 4 weeks so they can harden and be ready for you to use. A soap process worth the wait so you can reap the powerful benefits of an amazing bar that'll keep you feeling smooth and healthy​
Disclaimer

TrueBeauty Creations L.L.C. makes no medical claims and all information contained herein on this website is purely anecdotal. If you have a medical condition, seek a health care professional. Soap is for cleaning the skin, other products are for improving the appearance of the skin.